Login
Log in if you have an account
Register
Having an account with us will allow you to check out faster in the future, store multiple addresses, view and track your orders in your account, and more.
Create an account
FEBRUARY: THE MONTH WE SLOWLY SETTLED IN
08 Mar 2021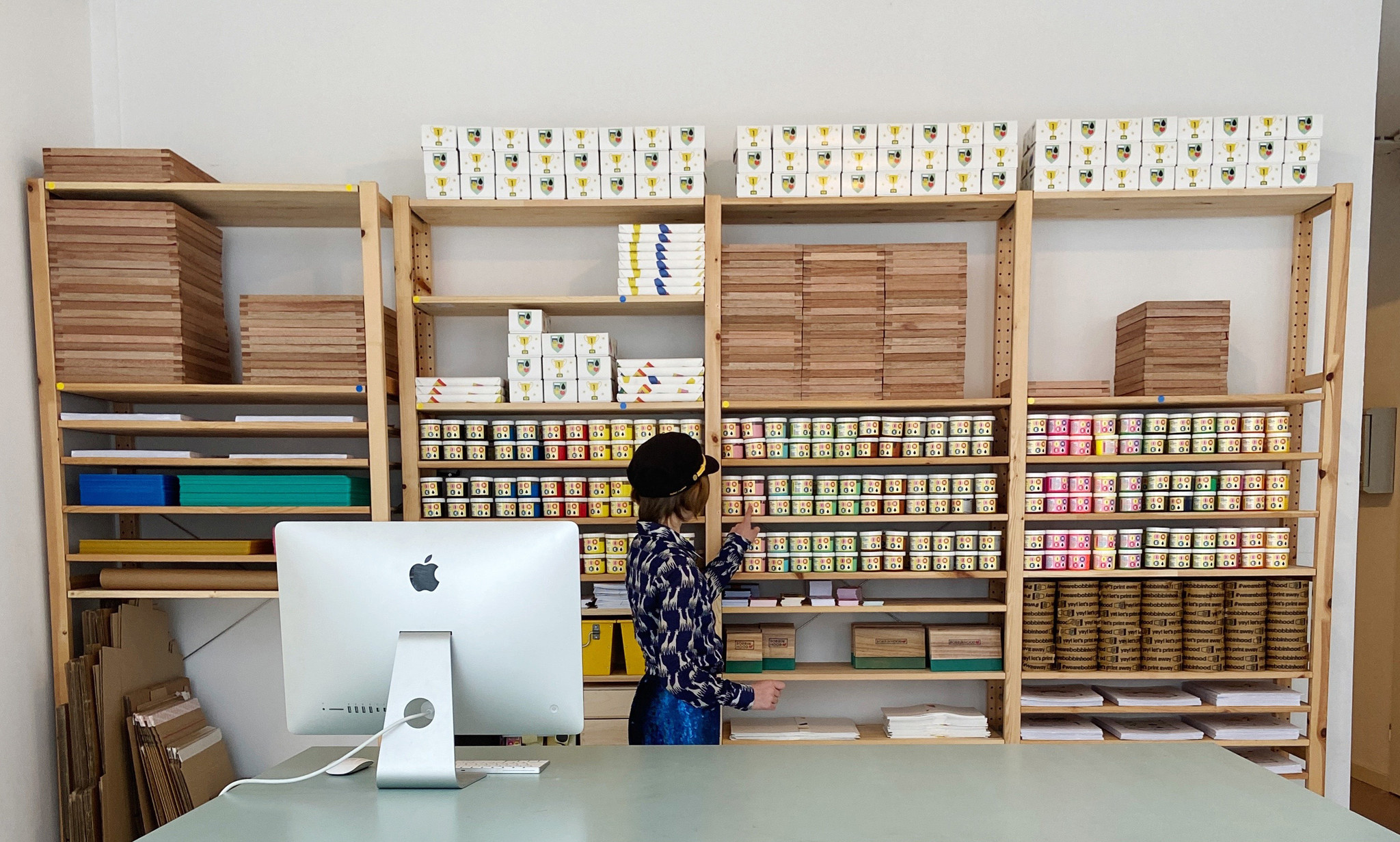 Getting settled.
After working hard on setting up the shipping corner (that will be a real shop after summer!!!) and the ultimate storage (check it out in our January blog post here), we are taking it a bit more slow with the rest of the studio. The idea is to work on the studio one day a week, so that we also have space for creativity and the new projects we are working on - I will tell you more about that later! My family already feels very at home at our studio, Miss M loves to play shop here!
Working on a new workstation.
We already hung the curtains and next up is the 'sewing and stencil cutting' workstation!
Let me show you what the plan is! We bought 4 ikea cabinets (Ivar, the deep ones) that we will lift 8 cm, then we will add a wood worktop to it and make a sewing desk next to it from the same wood. We ordered the wood, let's see if we can make what we have in mind. Hopefully we get to show you in next month's blog, haha!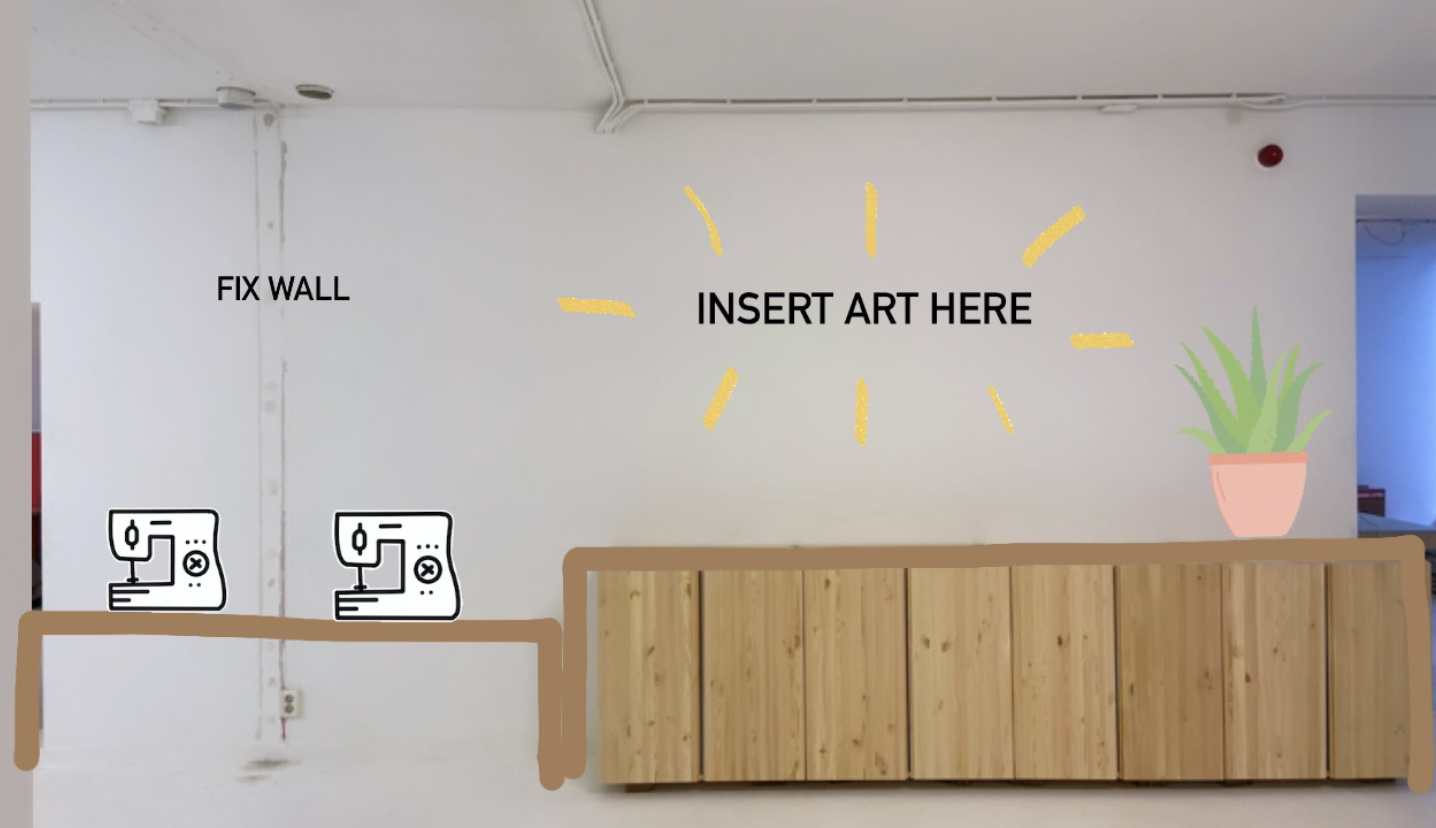 Big windows, big plans!
We love the street we are in now, so many people are walking by and peeking in the big windows, wondering what is going to happen here. Probably like eeeeeeverybody else we can't wait for Covid to be over and work on opening our shop. In the meantime we are working on a nice window design, I have been making some mock ups and I like where this is going! The plan is to change the artwork on the store window every 2 months in collaboration with an artist.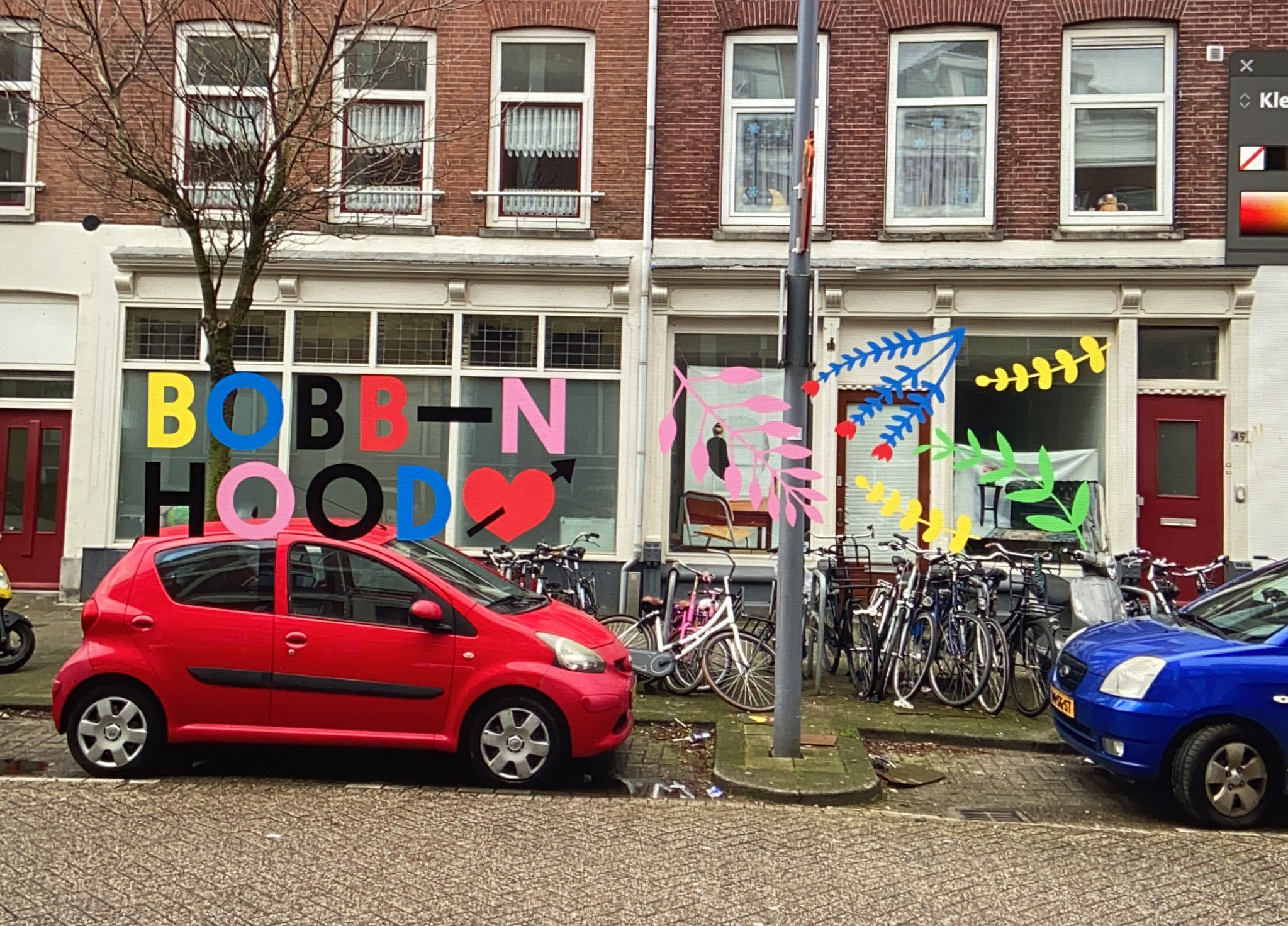 We got new stencils!
The last couple of months we have been working on adding new pre-cut stencils to the shop if you don't like cutting them yourself. We added some repeat designs like the zebra and leopard (both for the maxi and mega screen!) and also designs by @sowiesowies and @lynn.cosyn. We're so honored to have work by these awesome designers in our shop so you can print them at home, wohoooo!
Print away all day! Daffodils for everybody!
Ooooh how I wish! I want to create everyday and sometimes I get to do that for a couple of weeks but I have to admit is it the biggest challenge as a creative business owner. When I make, there is not only a good vibe in our studio (making truly is my therapy) but also awesome content and awesome content generates sales. It's as simple as that. At the end of the day we have to pay our bills and the bigger a company grows, more bills have to get paid (the not so fun part of being a creative entrepreneur is laying awake about just that, but having a dream job makes it worth it though). But even though I know how important it is to create for my sanity and my company, there are also so many other things that have to be done, it's easy to forget. And hey you know what! I printed something last month and it was so fun!
We are working on a really cool new project: the print club!. For the next two months I print live on Instagram every week Friday at 4pm CET, and you can print along with us! It's a print date! Every Monday you get to choose what you want to print with me. And during the week we help you prepare for our print club!
We are also working on a special artist pre-cut stencil edition. The first one will be in collaboration with @betsypetersen, she designed a small collection of prints for us and curated a special season color. These will be available from the end(ish) of april in limited edition. When my girls saw what Betsy made, they started naming everything they wanted to print with her designs: sweaters, dresses, tees… and then all of a sudden my little one grabbed me and practically shouted YOU CAN MAKE ME AN EDELWEISS COAT OUT OF THIS!!!!!!!!!! She has been asking me forever to make her one. When she saw one of the 3 designs Betsy made for us she knew this was the one for her wish (Sound of Music is her fav movie). So I printed it for her on a gorge wool mix fabric I had still laying around from my women's label I had a decade ago (my first entrepreneuring adventure that didn't work out to say the least but I tell aaaaaall about that in our special blog series we are working on and you can read more about after this wohooooo!). I will be printing more fun projects and will show them off during one of our print club editions!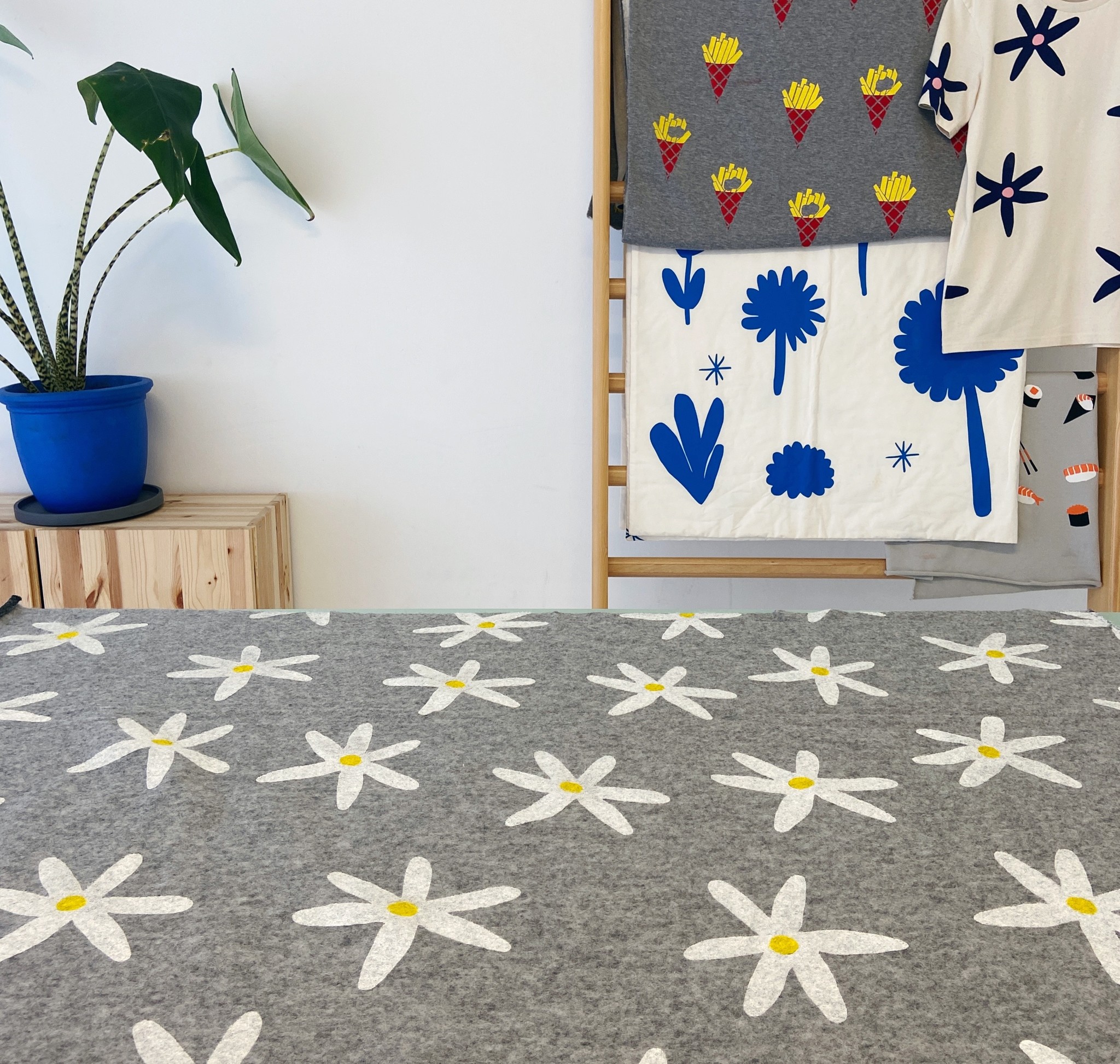 Coming soooooon!
We have been working on a blog series about entrepreneuring. I get so many questions about it and we thought a blog was the best way to answer them all. While I was working on it together with Keeara Byrnes, our english editor, I realized I had quite some tips and tricks up my sleeve I wanted to share with you all. So the series has grown into 8 posts on starting to set up your creative bizz, with a tip in every post (and a free download, think trackers and calendars we use, every once in a while :)) to help you pursue your very own dream job. If you want to read them all, subscribe to our very special celebrate with confetti newsletter here!
I am smelling the spring in the air and we have had some sunny days! I spent a couple of days catching some vitamin sea with my loves and it was goooood! All charged up for March! I hope you are all safe and can smell spring in the air!
XO! Barbara